Larry R. Mangone Jr.
03/02/1963 - 04/23/2023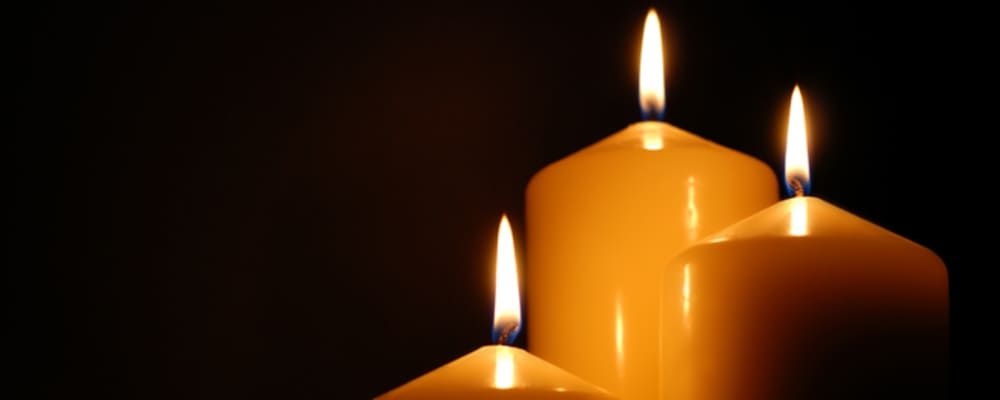 Obituary For Larry R. Mangone Jr.
Lawrence R. Mangone Jr. of Warren, RI passed away on April 23, 2023 at the age of 60. After a long battle with pancreatic cancer, he passed with his loving family and golden retriever by his side. He was the Pastor of Radiant Christian Church in Warren, RI.
He is survived by his wife Karen, a school teacher, his two daughters, Rachel and Sarah, and his two granddaughters Grace and Jude. He was the son of Lawrence Mangone, Sr. and the late Beverly Mangone, and brother to Debbie Silva.
Larry, born on March 2, 1963, grew up in Stoughton, MA before he met his wife of 39 years. He and Karen were married at Brockton Assembly of God in 1984. He studied theology at Berean University and became credentialed with the Assemblies of God, then began his first pastorate in Milo, Maine at 24 years old. He also pastored a church in Littleton, MA for a few years before he and his family began their missionary work in Bangladesh. This work consisted of years of ministering to bible school students and Bengali pastors, as well as countless passion projects helping those in need, such as the Home of Hope Orphanage, various villages, and impoverished people all over the country.
After returning to the United States, Larry pastored churches in New Jersey before settling at his final pastorate in Rhode Island. This entire time, he continued to advocate strongly for missionary work overseas, even embarking on missions trips back to Bangladesh and then to Honduras.
Services are with Smith Funeral & Memorial Services, 8 Schoolhouse Rd. Warren, RI where the family will receive relatives and guests for visitation on Friday, April 28, 2023 from 4-7PM. A funeral will be held on Saturday, April 29, 2023 at 10AM at Radiant Christian Church, 895 Main Street, Warren, RI, followed immediately by internment at North Burial Grounds, Bristol, RI.
In lieu of flowers, donations can be made to Radiant Christian Church (memo: Missions).
Photos & Video
Add New Photos & Video
Condolences